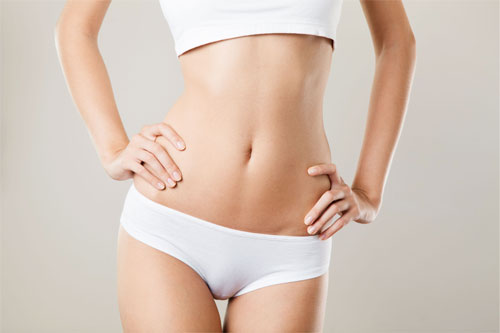 The American Society of Plastic Surgeons (ASPS) released its 2018 statistics, which examine the most popular surgical, non-surgical, and reconstructive procedures performed in the United States. Breast augmentation with silicone or saline implants topped the list for surgical procedures, while BOTOX® injections dominated the non-surgical category. These national numbers reflect what we've seen among Milwaukee, WI patients here at Lake Country Plastic & Hand Surgery.
Dr. Tracy McCall and her team would like to go over these statistics below. We'll then try to see if these numbers suggest trends in cosmetic treatment in the future.
Overall Numbers for 2018 Procedures
According to numbers from the ASPS, there were 17,721,671 surgical and non-surgical cosmetic procedures performed in 2018. Breaking that numbers down, 15,909,931 were non-surgical procedures and 1,811,740 were surgical procedures.
Additionally, 5,805,880 reconstructive procedures were performed in the United States last year.
How These Numbers Compare to 2017 Statistics
The ASPS has statistics dating back more than a decade. Just comparing 2018 numbers to 2017 numbers, there was a 1 percent increase in surgical procedures from the previous year (1,790,832) and a 2 percent increase in non-surgical procedures (15,653,867). For reconstructive surgery procedures, there was a slight fraction of a percent dip (5,834,353).
The Top Five Plastic Surgery Procedures
The ASPS found that these were the five most popular plastic surgery procedures in 2018:
Breast Augmentation – 313,735
Liposuction – 258,558
Nose Reshaping (Rhinoplasty) – 213,780
Eyelid Surgery (Blepharoplasty) – 206,529
Tummy Tuck (Abdominoplasty) – 130,081
A Breakdown of All Breast Enhancement Surgeries
Breast augmentation surgery was the most popular breast surgery procedure, but here is a comparison with the other cosmetic enhancement surgeries performed on the breasts in 2018:
Breast Augmentation – 313,735
Breast Lift (Mastopexy) – 109,638
Aesthetic Breast Reduction – 43,591
Breast Implant Removals (After Augmentation) – 29,236
In addition, the following reconstructive breast procedures were performed in 2018:
Breast Reconstruction – 101,657
Reconstructive Breast Reduction – 57,535
Reconstructive Breast Implant Removal – 19,149
The Top Five Non-Surgical Procedures
Non-surgical procedures have become far more popular than surgical options to today's patients. The five most popular non-surgical treatments of 2018 were as follows:
Botulinum Toxin Type A (BOTOX Cosmetic, Dysport®) – 7,437,378
Soft Tissue Fillers – 2,676,970
Chemical Peel – 1,384,327
Laser Hair Removal – 1,077,490
Microdermabrasion – 709,413
A Breakdown of Popular Soft Tissue Fillers
Also know as dermal fillers, soft tissue fillers covers many different kinds of volume-enhancing cosmetic injectables. The most popular filler options of 2018 were:
Hyaluronic Acid (JUVÉDERM™, Perlane®, Restylane®) – 2,128,923
Calcium Hydroxylapatite (Radiesse®) – 227,234
Platelet-Rich Plasma (PRP) – 127,394
Polylactic Acid (Sculptra®) – 121,920
Fat Transfer Injection – 45,360
These Numbers and Future Cosmetic Trends
Based on the above statistics, our Milwaukee-area team thinks that non-surgical cosmetic procedures will only continue to grow in popularity. People like to look great, but would prefer to experience the benefits of cosmetic treatment without the risks associated with a surgical procedure. BOTOX injections will likely continue to dominate the nonsurgical procedure numbers, as it has experienced major increases in popularity over several years.
Surgical procedures will remain popular, and breast augmentation will likely remain at the top of the list. Liposuction and tummy tuck will also remain popular as people Loe weight or try to sculpt away unwanted fat. Both rhinoplasty and eyelid surgery should remain popular since they offer great facial contouring and anti-aging benefits, respectively.
Learn More About Your Plastic Surgery Options
For more information about plastic surgery and your many options for non-surgical rejuvenation, be sure to contact a skilled cosmetic plastic surgeon and skin care specialist. The Milwaukee-area team at Lake Country Plastic & Hand Surgery can be reached by phone at (262) 523-1200.