Deep frown lines, furrows, and creases along the brows are often too deep to respond to injections and fillers and, in severe cases, can sag above the eyes, creating a tired appearance. Our surgeons at Lake County Plastic & Hand Surgery can provide brow lifts to raise the eyebrows and remove signs of deep creases along the forehead.
Did you know…
that a brow and forehead lift can be paired with other cosmetic procedures to further correct the facial changes caused by aging? In addition to a brow lift, many men and women also undergo eyelid surgery to lift baggy eyelids, as well as a full facelift to correct a sagging jowl or other age-related skin and muscle issues along the lower face and neck.
What is a Brow Lift?
Brow lifts, also called forehead lifts, are surgical procedures that reduce signs of wrinkles and sagging and improve frown lines along the eyebrows and forehead. This type of facelift repositions the eyebrows back to an alert, youthful position.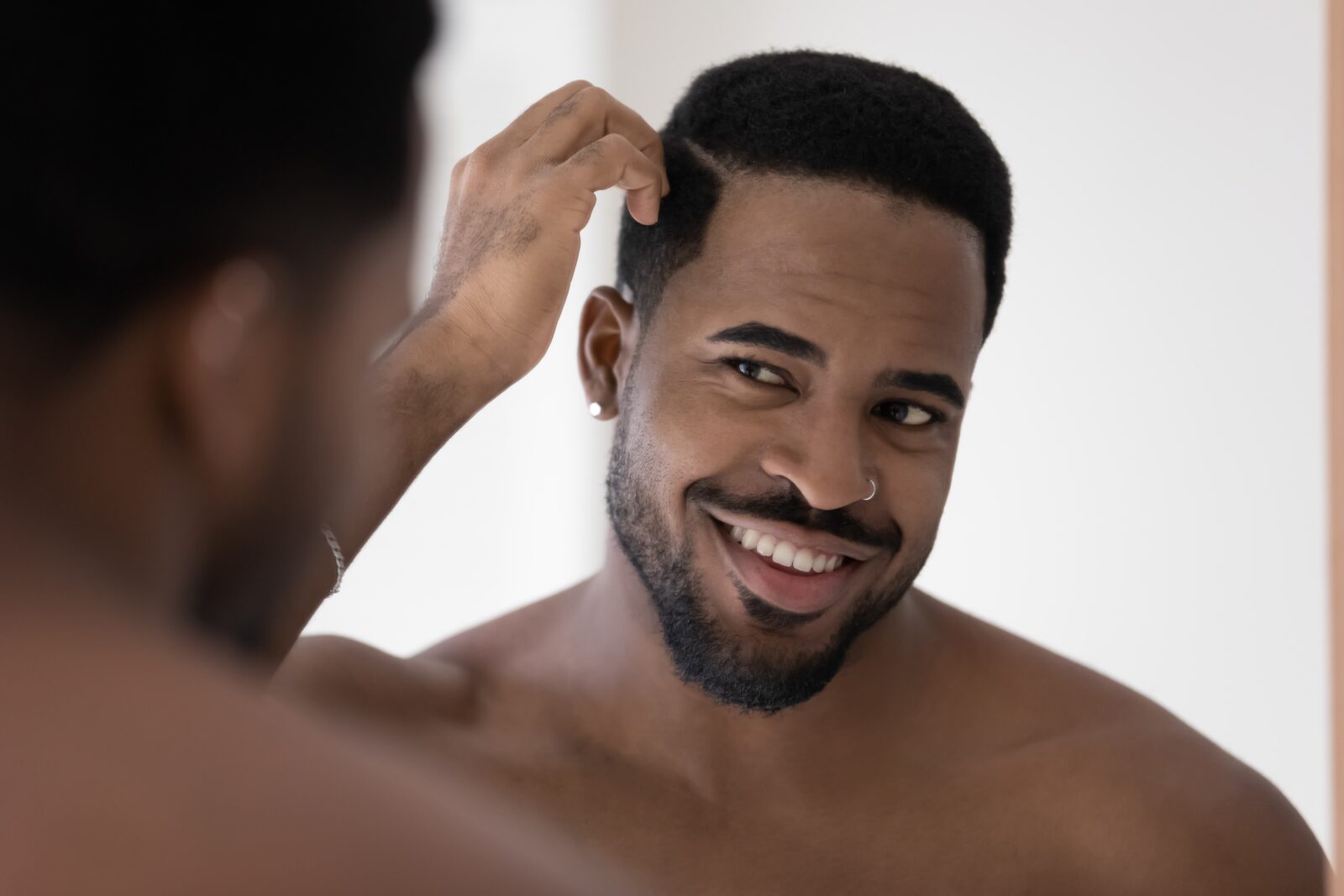 Conditions That Lead To Brow Lifts
The goal of brow lifts is to tighten areas of loose skin, smooth the forehead, and modify the placement of drooping brows. When discussing treatment with our surgeons, we must understand the causes or underlying conditions that lead to your drooping brows to assess our treatment options better. Some conditions that impact your procedure include:
Facial Nerve Weakness: Facial paralysis and other nervous system disorders can obstruct your vision and cause drooping eyebrows. Lack of development of the facial nerves, trauma to the face, and other conditions can cause the nerves along the face to weaken, leading to sagging eyebrows.
Signs of Aging: Droopy eyebrows are typically caused by age. As the muscles throughout the face weaken, it causes the eyebrows to sink along the face. This is usually caused by skin changes, such as loss of elasticity, poor collagen production, and muscle weakness.
Facial Trauma: Brow ptosis, or drooping eyebrows, can also occur due to facial trauma from accidents or other injuries. Injuries to the muscles underneath can lead to dysfunctions in eyebrow movement, causing it to sag and lower over time.
Frequently Asked Questions
Am I a candidate for a brow lift?
You may be a candidate for a brow lift if you have a sagging brow or deep lines and wrinkles on your forehead and around your upper eye area. A consultation with your surgeon will help you determine whether a brow lift is right for you based on your overall health and expectations for the outcome of your surgery.
What should I expect during a brow lift procedure?
You won't remember anything about your brow lift procedure, as you'll be fully sedated using IV sedation or general anesthesia. During this time, your surgeon will make an incision – either along your hairline or across the top of your head from ear to ear. It is via this incision that your surgeon will carefully lift your forehead and remove excess skin from your scalp.
Will I need to follow any post-operative instructions following my forehead and brow lift surgery?
Yes, your surgeon will provide clear and specific instructions for your recovery period. You'll awaken from your procedure with your forehead and brow area wrapped to help prevent swelling and bruising. At home, you may need to apply topical medications or take oral prescriptions to facilitate a healthy healing process. You may also be instructed to avoid certain activities in the days following your procedure and to follow up with your surgeon at an office visit within a few weeks.
After Treatment and Recovery For Brow Lifts
Recovery from brow lifts usually takes about two to three weeks, with minimally noticeable scars and better natural skin creases. Our surgeons will monitor your healing progress, provide post-care instructions for your surgical sutures during the first week of healing, and provide follow-ups for tracking progress.
Our surgeons at Lake Country Plastic & Hand Surgery can help you with your goals for surgery and give you the relief you need most. For more information, please schedule a consultation with our team today to learn more!