Dr. Tracy McCall provides lower body lift surgery at her practice serving the greater Milwaukee area, including Pewaukee, Waukesha and Brookfield. A lower body lift, or belt lipectomy, is often used for patients who have already lost a large amount of weight, either after dieting or after bariatric surgery, and have hanging skin. With this procedure, your abdomen is considerably improved (including a contouring of the sides) and your buttocks will be lifted. Patients at Lake Country Plastic and Hand Surgery in Pewaukee, WI, usually opt for a lower body lift to gain firmer, younger-looking contours. To learn more about lower body lift surgery, please contact our Milwaukee-area practice today.
How Does a Lower Body Lift Work?
Dr. Tracy McCall will generally begin the procedure by turning the patient over on the operating table. This position enables her to remove the skin from around the entire torso. The scar goes around the entire body at about the level of the waist in the back, dipping just above the pubic hair in the front. It allows for a much greater skin reduction than a panniculectomy. There is a longer recovery, and usually you will stay overnight in the hospital.
Even though this operation isn't commonly performed in the Pewaukee area, a lower body lift is one of Dr. McCall's preferred procedures. She finds that it can be a great surgery for people who are in appropriate condition.
What are Pewaukee Lower Body Lift Costs?
A belt lipectomy is an intensive procedure that requires many different stages from preparation to recovery. Dr. McCall and her team of professionals will be able to offer more detail about what the operation entails, including Pewaukee lower body lift prices, during your initial consultation.
Am I a Good Candidate for a Lower Body Lift?
Sometimes, despite consistent exercise and a good diet, you have loose, sagging skin and uneven contours that just won't "get into shape." If aging, sun damage, pregnancy and significant weight changes are affecting the appearance of your lower body, then a belt lipectomy may be a good choice for you. The men and women who visit our Pewaukee facility for a lower body lift typically have one or more of the following concerns:
Flabby abdominal area, either locally or extending around the sides and into the lower back area
Buttocks that are low, flat or uneven
Groin that sags into the inner thigh
Droopy thighs, including the inner, outer or posterior, or circumferentially
Some patients are also looking to improve a dimpled, irregular skin surface, commonly known as cellulite.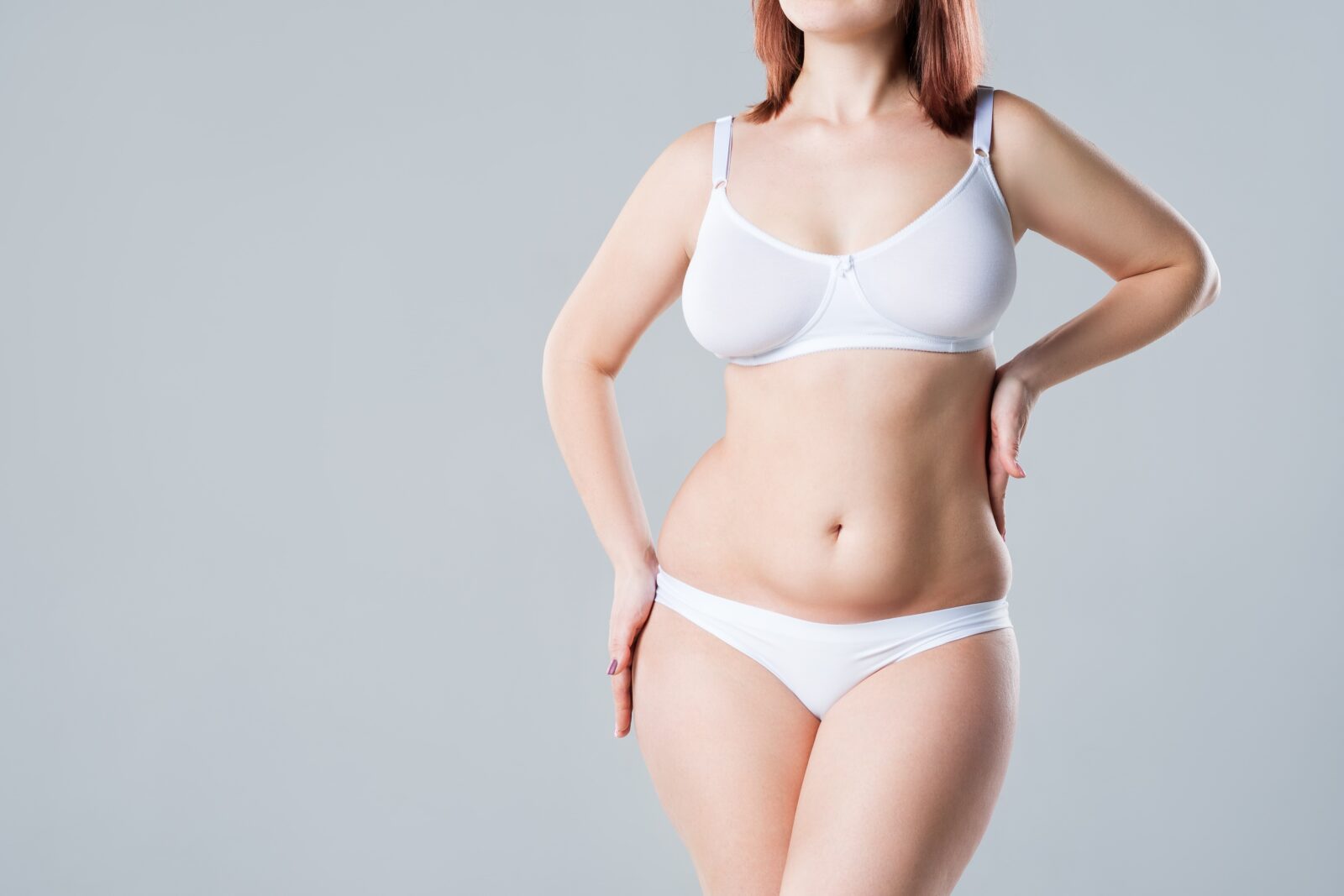 Pewaukee Lower Body Lift Before and After Pictures
A belt lipectomy can be a big undertaking, so it's best to look at some photos to get an idea if the procedure can help your aesthetic goals. At Lake Country Plastic and Hand Surgery, Dr. McCall will be pleased to show you her selection of Pewaukee lower body lift before and after pictures.
What is the Recovery Process for a Lower Body Lift?
You will experience some pain and swelling after the procedure. There will typically be an insertion of drainage tubes, and you will be asked to wear a compression garment. Many patients require a short hospital stay once the lower body lift is completed.
When it comes to belt lipectomy, there are many factors to consider. The staff at Lake Country Plastic and Hand Surgery works hard to make sure you have all of the details you need to make an informed decision. We invite lower body lift patients from across the region, including residents of Pewaukee, Milwaukee and Waukesha, to schedule a consultation today. You can trust that we will always make your comfort, safety and satisfaction our main priorities throughout your surgical process.