If you have lost one or both breasts, a breast reconstruction procedure performed at our Milwaukee-area practice serving Waukesha and Pewaukee can restore your bust line.
Breast cancer is, sadly, very common, affecting one out of every eight women. Many times, mastectomy (full removal of the breast) or lumpectomy (partial removal of the breast) is needed. With Dr. Tracy McCall in Pewaukee, WI, breast reconstruction may give a woman greater comfort and self-esteem in her body, while also diminishing the psychological impact of the loss of a breast.
Essentially, breast reconstruction creates a soft, natural-looking breast for women who have experienced a mastectomy or lumpectomy because of disease or injury. Dr. McCall and her skilled, compassionate team of medical professionals encourage women from Pewaukee, Milwaukee, Waukesha and beyond to come in for a breast reconstruction consultation. Our goal is to help you gain a fresh start, both physically and emotionally.
How Does Breast Reconstruction Work?
Thankfully for cancer patients, legislation by the federal government guarantees insurance coverage for breast reconstruction. There are also many options for the procedure. Breast implants are perhaps the simplest form of reconstruction and will fill the volume lost in the mastectomy of an average breast; however, it may not have the most innate look or feel. For a much more natural appearance, autologous tissue reconstruction uses tissue from another area of your body to recreate the breast mound. The tissue is usually taken from the abdomen or back.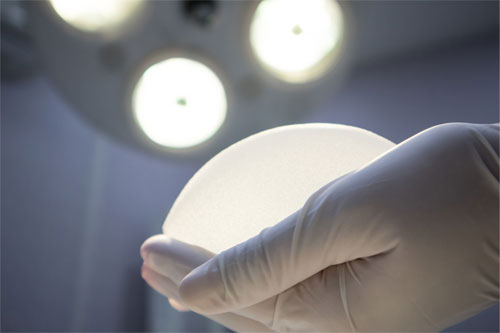 When you opt for breast reconstruction, you can choose to have the procedure at the same time as your mastectomy or lumpectomy. Or you can have it performed as a separate surgery, usually after all of your cancer treatment is complete. Dr. McCall can help you decide which option is best for you. She will discuss this issue and other aspects of the procedure when you meet for a breast reconstruction consultation at her Pewaukee office.
What are Pewaukee Breast Reconstruction Costs?
Because your surgeon is trying to match your natural breasts as closely as possible, breast reconstruction can be a very particular procedure. As a result, Pewaukee breast reconstruction prices can be highly individualized. You can get more details about costs during your breast reconstruction consultation with Dr. McCall.
Am I a Good Candidate for Breast Reconstruction?
Before undergoing a mastectomy or lumpectomy, you should discuss your options for breast reconstruction with a board-certified surgeon like Dr. McCall. Several factors need to be taken into consideration, including the severity of the cancer, the need for other therapies to treat the cancer, the condition of your body for reconstruction and your expectations of reconstruction.
Pewaukee Breast Reconstruction Before and After Pictures
Breast reconstruction is one of the most rewarding and life-changing procedures in plastic surgery. You can see some of these results yourself with Pewaukee breast reconstruction before and after pictures. These images can help you envision what the operation can do for you.
What is the Recovery Process for Breast Reconstruction?
It is normal to feel soreness at the surgical sites for about two weeks after surgery. Sensation will return to some areas of your breast, but it is important to note that your new breast will never have normal sensation. Also, it is impossible to perfectly match your original breasts. But Dr. McCall and her experienced surgical staff are dedicated to making sure your breast reconstruction ends with soft, natural-looking breasts that you can be proud of and feel comfortable with. You will have several follow-up visits at our Pewaukee location to check on your progress after your breast reconstruction surgery.
At Lake Country Plastic and Hand Surgery, we know that the best patient is an informed patient. To that end, we provide comprehensive details about various aspects of breast reconstruction, including surgery steps, possible risks and financing options. We also encourage you to ask questions, so we can properly address your concerns. Please schedule a consultation with Dr. McCall today and find out why patients from Pewaukee, Milwaukee, Waukesha and beyond trust her with their breast reconstructions in Wisconsin.