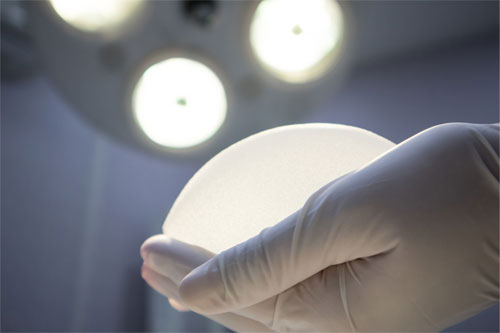 Breast cancer is a devastating disease that has a huge physical and emotional impact. Unfortunately, breast cancer is fairly common, affecting approximately one in eight women. 
Although chemotherapy and radiation are regularly used in cancer treatment, many women still require a mastectomy (removal of the entire breast) or a lumpectomy (removal of a portion of breast tissue) during cancer treatment. Either procedure changes the look, shape, and feel of the breast, and often leaves women feeling self-conscious about their appearance. 
Breast reconstruction rebuilds the breast to restore its shape and volume. Breast reconstruction gives women back their feminine figure and helps them feel confident in their appearance again. Plastic surgeon Tracy McCall is experienced in performing breast reconstruction. She offers breast reconstruction with implants to her Milwaukee, WI patients, giving them back the shapely bust line they enjoyed prior to cancer treatment.
When Is Reconstruction Performed?
With planning, breast reconstruction can be performed at the same time as a mastectomy or lumpectomy. However, many patients opt to have breast reconstruction performed as a separate surgery.
When breast reconstruction is performed separately, it is best to wait until all cancer treatment has been completed. Dr. McCall can meet with patients prior to their mastectomy or lumpectomy to discuss the details of their treatment, and recommend the most appropriate time to schedule breast reconstruction.
The Procedure
The breast reconstruction procedure will vary slightly based on when it is performed. If breast reconstruction with implants is performed at the same time as the mastectomy, then the implant will be placed as soon as the breast tissue has been removed. The implant will be placed beneath the chest muscle, and the remaining breast skin will be re-draped over the implant and then sutured closed.
If a significant amount of skin is removed during the mastectomy or breast reconstruction is delayed until after cancer treatment is complete, a tissue expander will be placed between the skin and chest muscle either at the time of the mastectomy or during a separate procedure.
An expander is similar to an implant, but it starts off small (kind of like a deflated balloon), and then gradually expands to stretch the breast tissues and make room for the breast implant. Over time, Dr. McCall will add increasing amounts of saline solution to the expander to enlarge it and stretch the breast tissues.
The breasts are usually ready to accommodate an implant within about two to six months. At the time of reconstruction surgery, the expander will be removed and replaced with a breast implant.
Recovery
Recovery from breast reconstruction with implants is similar to that of a typical breast augmentation procedure. Patients can expect to experience side effects such as bruising, swelling, and discomfort for at least two weeks after surgery. These symptoms will gradually dissipate as the body heals.
It is important to note that, although the reconstructed breast will regain some sensation, it will never have all the same sensations as the original breast. However, Dr. McCall will use her skill and expertise to create a breast that looks and feels as natural as possible, so that patients can feel confident in their appearance.
Schedule an Appointment
If you undergo a mastectomy or lumpectomy, and would like to learn more about your breast reconstruction options, schedule an appointment with Dr. Tracy McCall at your earliest convenience. Dr. McCall can listen to the specifics of your situation and create a treatment plan that is most appropriate for your unique needs and desires.