Undergoing breast augmentation surgery can work wonders for your figure. Lake Country Plastic & Hand Surgery has helped women change their lives thanks to breast implants. Yet Dr. Tracy E. McCall's commitment to patients goes beyond the surgical procedure. She also believes in helping patients make smart decisions for years after surgery.
For instance, lots of plastic surgeons talk about enhancing your bustline, but they may not go into practical matters about supporting your bustline. With that in mind, the team at our Waukesha, WI cosmetic surgery center would like to discuss the right bra to wear after you've gotten breast implants.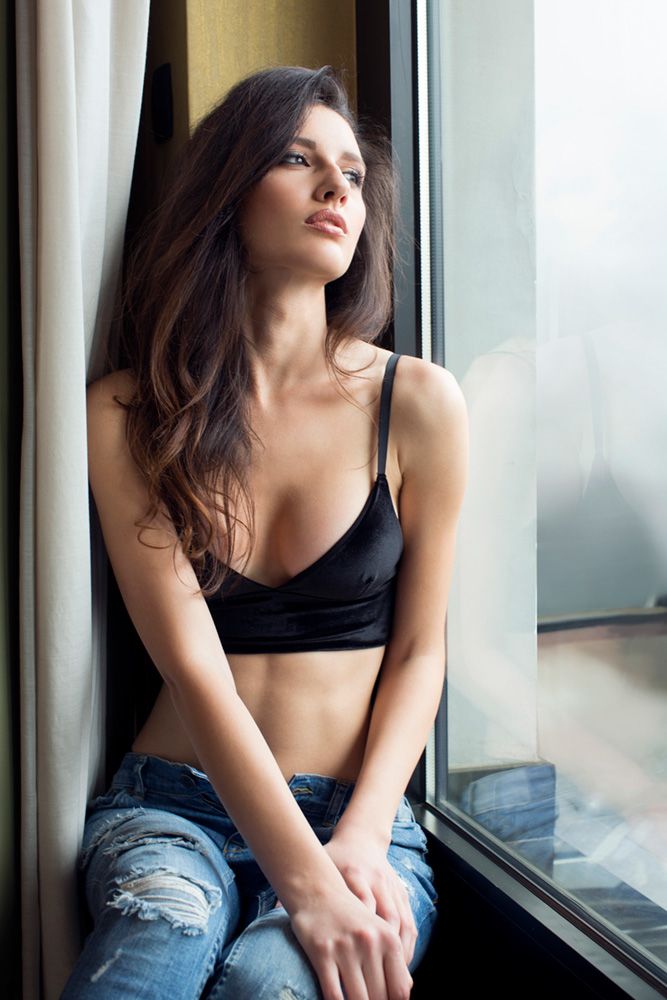 Surgical Bras as You Recover from Surgery
Before talking about the kind of bra you'll wear now that you have breast implants, we need to talk about the bra you should wear while your incisions are fresh and still healing.
A surgical bra provides support while you are recovering from surgery. They can help avoid unwanted sagging after the surgical procedure, and also offer comfort while you heal. Many patients also report reduced swelling in the first weeks after surgery thanks to their surgical bra. During the pre-op consultation, we'll offer some surgical bra recommendations that have worked for our patients in the past.
Getting Sized and Fitted for a New Bra
So the healing is done and you no longer need to wear your surgical bra. It's time to find a new bra for your larger and fuller breasts.
First, you need to get your bra properly sized. This will take into account your new cup size as well as the size of your chest. This is a good way to ensure your breasts get the proper support and that the bra you wind up with isn't too tight (that goes for the cups, the bridge, the wing, and the straps).
We can help with bra sizing at our Waukesha practice, or you can have a professional bra fitting at a lingerie store or department store.
Pick a Bra Without Underwire
Many women find underwire bras uncomfortable after getting breast implants. The underwire may dig into the breasts and leave you feeling sore. If the incisions from your surgery are located along the underside of your breasts, the underwire could lead to irritation.
Find a Bra That Offers Good Support
When picking a bra after breast augmentation surgery, find a bra that offers you a lot of support. Your breasts should feel comfortable rather than compressed or pushed up too far. A bra that offers good support will help you avoid sagging and drooping much later in life.
Consider a Front Closure Bra
With a bigger chest, you may find it a bit more challenging to unhook your own bra. If that's the case, a front closure bra may be a good idea. This will make things much more convenient for you.
Sports Bras After Breast Augmentation
Sports bras offer support if you're going for a run, doing yoga, or hitting the gym. It's important to find a sports bra that doesn't feel constricting. This can take some trial and error, but as you compare different sports bras, you'll eventually find one with just the right feel.
Helping You with Practical Post-Op Needs
Picking a bra after breast augmentation is just one practical concern our Waukesha cosmetic surgery center can assist with. There are many other questions about exercise, tanning, scar revision, and breastfeeding that we'd be more than happy to speak with you about. We're here for our patients.
Learn More About Breast Augmentation Surgery
For more information about picking a bra after breast augmentation surgery, be sure to contact an experienced cosmetic surgeon. The team at Lake Country Plastic & Hand Surgery is here to help. You can reach our practice by phone at (262) 523-1200.