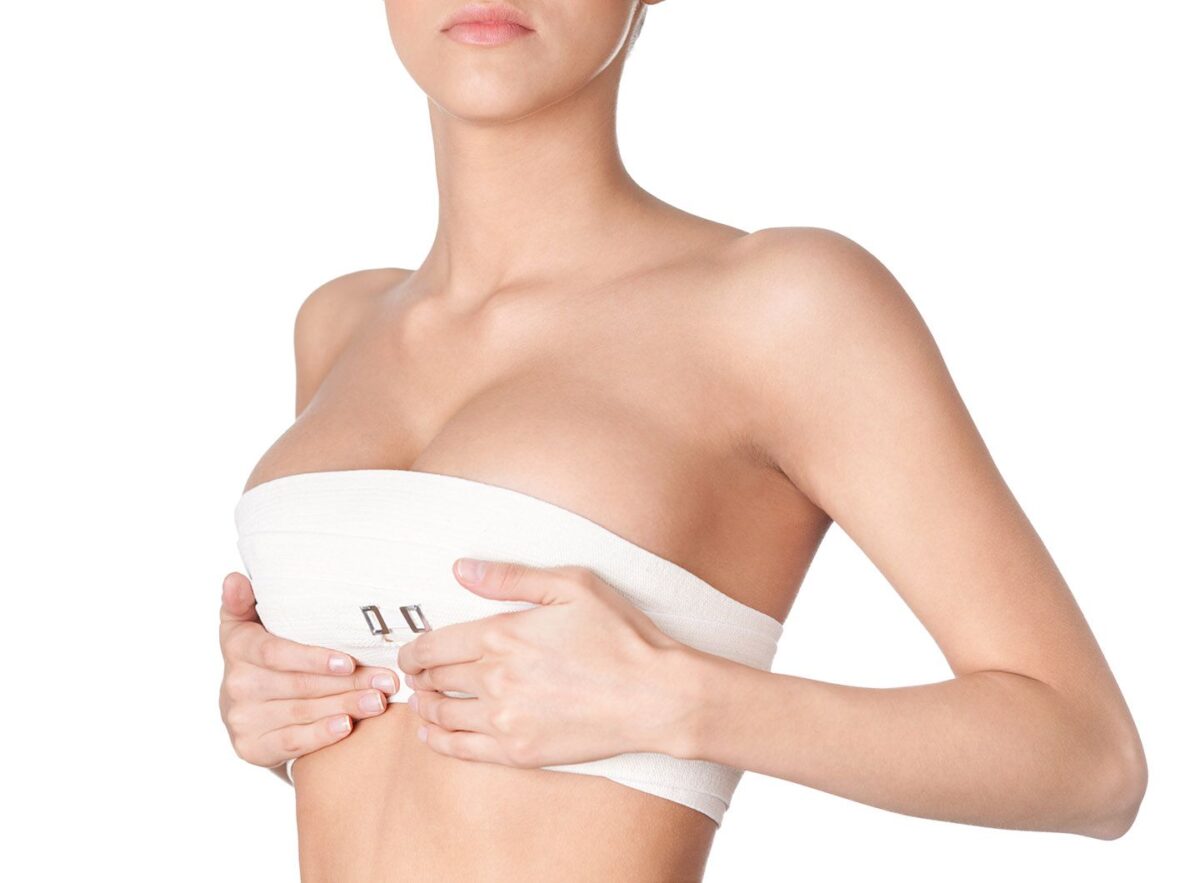 After undergoing body contouring surgery, patients will often need to take one week to four weeks off from work to recover properly. Generally, less time is required for less invasive or extensive procedures. Liposuction, for example, has a much shorter downtime than a total body lift.
While recovering, patients may be advised to wear a compression garment to aid in the healing process. The team at our Milwaukee, WI plastic surgery center would like to consider the basics fo compression garments and whether or not they are necessary for surgical recovery.
What Is a Compression Garment?
A compression garment is an elastic support undergarment. It is made of stretchy, expanding fabric that is breathable and comfortable. The compression garment is worn to provide support to the part of the body that has been operated on.
The compression garment is worn during the early phase of healing to help address early side effects related to the surgical procedure.
Providing a Sense of Support
A compression garment helps provide patients with a sense of support after surgery. The compression garment braces around the skin and tissue, holding these tissues in place comfortably while recovering.
Help with Pain Management
Sometimes the soreness and discomfort from body contouring surgery is the result of sensitive tissues moving around. With a compression garment, the skin and soft tissue is held in place, preventing soreness from body movements.
A Remedy for Post-Op Swelling
Swelling is one of the most common side effects after surgery, and it tends to linger for weeks after the initial recovery period is over. Thanks to the compression garment, post-surgical swelling can be reduced and managed, with less residual swelling after the initial recovery period is over.
Improves Overall Healing Experience
Many patients who wear compression garments while recovering from surgery have a better overall post-op experience. Positive attitudes can go a long way toward patient satisfaction. The garment provides peace of mind, which is important to maximize the rest and sense of reassurance after a surgery is performed.
Better Cosmetic Results Sooner
Patients are likely to experience better cosmetic results sooner after surgery than people who do not wear compression garments. This is thanks to the light pressure on the operated part of the body, which helps reduce swelling. Patients may feel more comfortable wearing revealing clothes sooner after surgery rather than later thanks to these better cosmetic outcomes.
Are Compression Garments Necessary?
No, many patients who undergo body contouring surgery are able to recover just fine without a compression garment.
However, while wearing a compression garment may not be necessary, it can be helpful to you during the most uncomfortable part of post-op care. We can discuss these matters and other post-op issues with you in more detail during the consultation process.
Learn More About Body Contouring Surgery
For more information about body contouring surgery and how it can help you look your very best, be sure to contact Lake Country Plastic & Hand Surgery. We will go over the pre-op and post-op process with you in full detail so you understand what to expect.