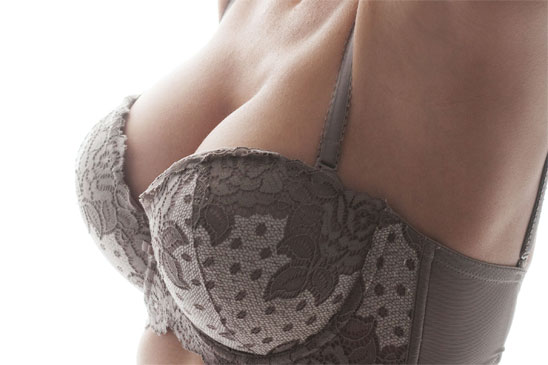 Many women struggle with micromastia, the medical term for underdeveloped breasts. Once puberty has ended, the natural growth process of the breasts ceases. Breast augmentation offers an effective way to enhance an underdeveloped bustline with natural-looking and symmetrical results.
If you are looking for an expert plastic surgeon in the Waukesha, WI, area, Dr. Tracy E. McCall is a highly trained and board-certified plastic surgeon. Here, Dr. McCall discusses the benefits of breast augmentation for underdeveloped breasts.
Causes and Symptoms of Underdeveloped Breasts
Most women experience the growth of breasts beginning at puberty until the age of 18. There are a variety of reasons why a women's breasts may never fully develop.
Micromastia occurs when a women's breast tissue is underdeveloped after puberty. While there is no easy way to objectively define what a women's normal breast size is, the condition can be diagnosed by a qualified physician.
Underdeveloped breasts may be congenital or caused by an abnormality of the pectoral muscle. Other potential causes of underdeveloped breasts include:
Hormonal imbalances
Genetic factors
Malnutrition
Eating disorders such as bulimia and anorexia
Excessive weight loss
Whether a woman has micromastia or just thinks that she has this condition, it can result in low self-esteem and even depression.
Treatment Options for Underdeveloped Breasts
Breast augmentation allows Dr. McCall to use the latest materials and advanced techniques to address underdeveloped breasts at our Waukesha practice. Dr. McCall will customize your treatment to ensure that you achieve the best possible results. One way that this procedure can be personalized is how the implants are placed:
Submuscular: This surgical option involves the placement of the implant beneath the muscles of the chest wall.
Subglandular: With the subglandular breast augmentation technique, the implants are placed beneath the breast tissue.
The implants are typically inserted through a small incision that is made in the fold beneath the breast, at the edge of the areola, or through an incision that is made in the armpit.
To further tailor your surgery to your specific needs, we will help you choose a size and profile that will best fit your body and cosmetic goals. The size of the implants refers to their volume; the profile refers to how much forward project the implant has compared to its width.
The surgery is performed under general anesthesia. Dr. McCall will work carefully to precisely place your implants to create balanced, attractive results.
Contact Our Practice
Breast augmentation can restore a patient's self-esteem and quality of life. Breast augmentation has a high rate of patient satisfaction: 98 percent of women who undergo plastic surgery reported that the results exceeded their expectations, according to the Journal of the American Society of Plastic Surgeons.
Whether your breasts are underdeveloped, asymmetrical, or misshapen, Dr. McCall and our staff in Waukesha have the skills and expertise to enhance the appearance of your breasts. To schedule your consultation with Dr. McCall, please contact our office online or call us at (262) 523-1200.