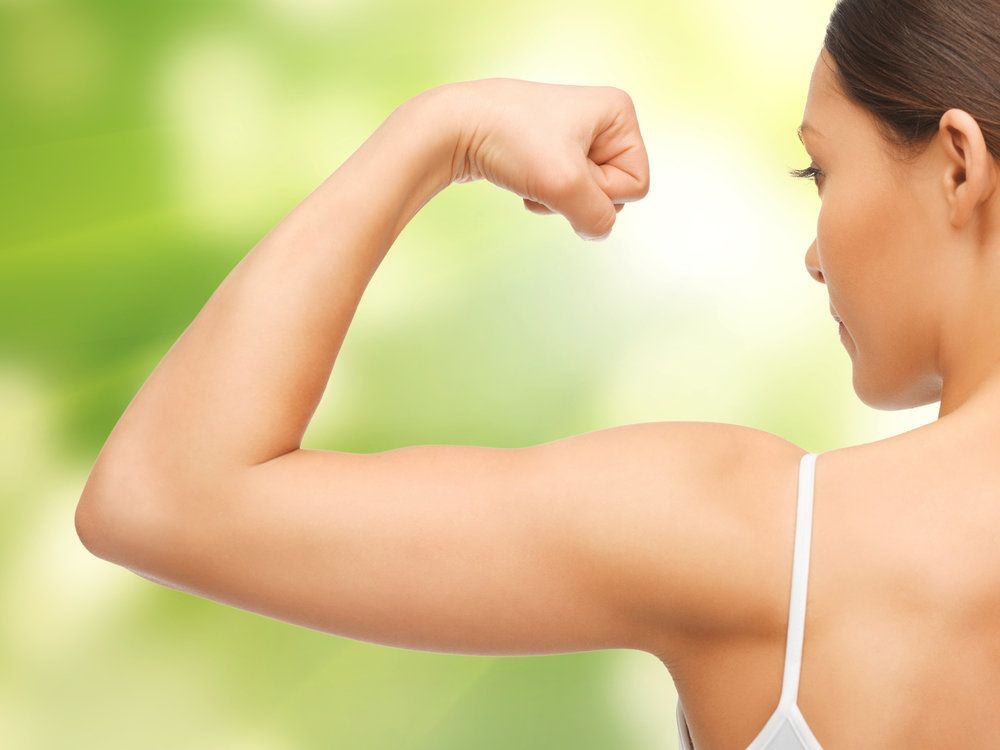 When patients meet with Dr. Tracy E. McCall, they can rest assured that they are meeting with one of the leading cosmetic surgeons in the Milwaukee area. She offers advanced body contouring surgery that tones, tightens, and firms.
While many people focus on the abdominal area when it comes to their overall appearance, it's important to consider the appearance of the arms as well. Let's take a moment to go over some of the cosmetic treatments for the arms.
Why the Arms Should Be Taken Serious at an Aesthetic Level?
The arms can be a real problem area when it comes to your appearance. The shoulders and triceps in particular may appear flabby as a result of weight loss or advanced age. This can make wearing certain shirts, blouses, and other kinds of tops a source of unwanted self-consciousness.
In order to have toned, trim, and athletic-looking arms, the best option is sometimes to undergo a body contouring cosmetic surgery of some kind. These can make a major difference with regard to your overall appearance.
Liposuction for the Arms
If you arm problem is related to excess fat in the shoulders and tricep area, you may have noticed that no matter what exercises you do, the fat just won't go away. So many people experience the same thing, so there's no reason to feel that it's only you.
The best option for this aesthetic issue is to undergo liposuction. Liposuction involves the targeted removal of fat from specific parts of the body. By removing the fat from the shoulder and tricep area, you will be able to have the toned and trim arms that you have always wanted to have.
Arm Lift Surgery (Brachioplasty)
An arm lift is a procedure that is performed when a patient has loose skin around the upper arm area. This is often related to issues with weight loss, whether it be losing weight naturally, via bariatric surgery, or as a result of pregnancy and childbirth.
The arm lift involves an incision made along the lower portion of the arm, originating at the arm pit and extending outward toward the elbow. The incision is often smaller when less contouring and revision is required, though it is modified depending on the needs of the patient.
Laser Hair Removal for the Arms
Sometimes the aesthetic issue that a patient faces involves unwanted hair on the forearms. For women in particular, this can be a major issue and a source of self-consciousness. That's where laser hair removal may be a great option to consider. Laser hair removal is more effective than shaving and waxing when it comes to long-term hair removal and better results in the long run overall.
Skin Care Options for the Arms and Shoulders
There are times when the predominant issue when it comes to the aesthetics of the arms is just improving overall appearance and quality of the skin. In these cases, laser therapy or surgery would not be helpful, but rather skin care treatments that help moisturize and add a glow to the skin itself. This might involve in-office care or the use of special skin care products. Plenty of these options can be discussed with a plastic surgeon during the consultation process.
Learn More About Body Contouring and Sculpting
For more information about body contouring and how it can help you achieve a trimmer, slimmer, and more appealing appearance, it's important that you contact our cosmetic plastic surgery center today. The team here at Lake Country Plastic & Hand Surgery looks forward to your visit and helping you achieve all of your aesthetic goals.