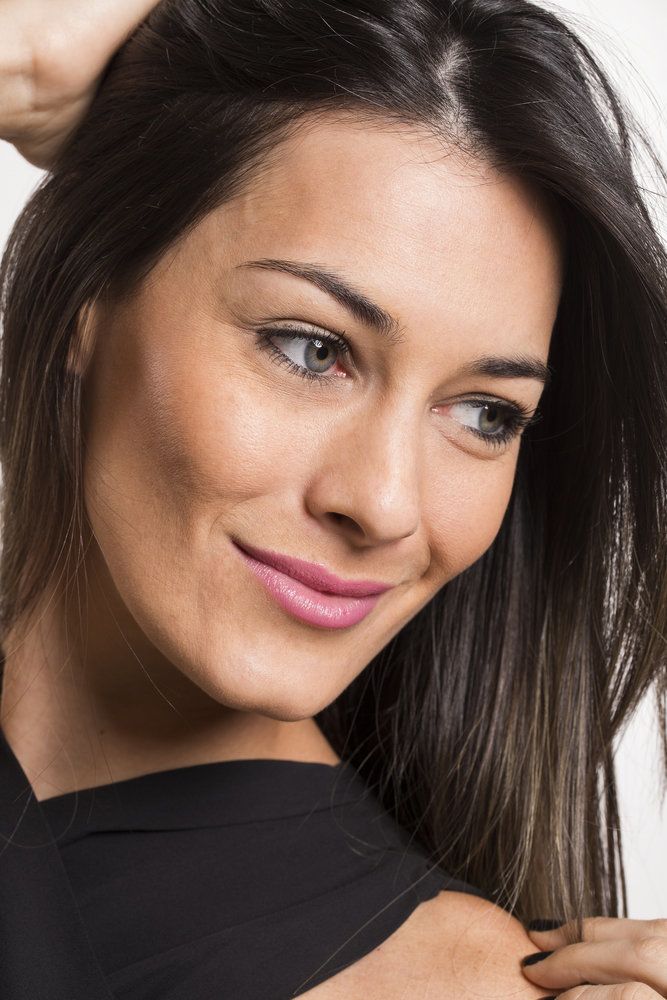 Dr. Tracy McCall offers plenty of ways to combat signs of advanced age. This includes non-invasive skin care, cosmetic injectables, and facial plastic surgery to smooth away wrinkles and rejuvenate your appearance. During a visit to our Milwaukee, WI practice, we can determine what procedure is right for you.
The right procedure for a patient is generally determined by the kinds of wrinkles they have. The team at Lake Country Plastic & Hand Surgery would like to compare dynamic and static facial wrinkles. We'll note their differences, treatments for each, and some tips for wrinkle prevention.
What Are Dynamic Wrinkles?
Dynamic wrinkles are wrinkles that are visible when you are making certain kinds of facial expressions. This includes:
Frown Lines (between the eyebrows)
Forehead wrinkles
Crow's feet
Smile lines
Treatments for Dynamic Wrinkles
When treating dynamic wrinkles, the most common and popular solution these days is the use of BOTOX® injections. BOTOX® injections stop muscle contractions and movements in the face, which means that the facial movements that cause dynamic wrinkles will not occur.
The results of BOTOX® injections will last for about six months. Additional injections can be used to prolong the anti-aging results of this non-surgical treatment.
What Are Static Wrinkles?
Static wrinkles are wrinkles that are visible when your face is at rest. Certain facial expressions can exacerbate the appearance of these kinds of wrinkles. Examples of static wrinkles include:
Nasolabial folds
Marionette lines
Forehead lines
Lines along the neck
Treatments for Static Wrinkles
There are a wide range of treatments for static lines depending on the needs of the patient. Let's cover some of them in terms of invasiveness:
Skin Resurfacing – Skin resurfacing techniques are ideal for fine lines. They remove damaged skin and promote the growth of softer, smoother new skin.
Chemical Peels – Chemical peels are also good for fine lines. The old layer of skin is peeled away to promote the emergence of softer and more youthful skin.
Dermal Fillers – Dermal fillers are injections that help add volume to injection sites. These substances help fill lines and add plumpness to hollow parts of the face.
Facial Lift Surgery – Face lift surgeries of various kinds can target differences parts of the face, tightening skin to smooth wrinkles away.
Tips for Preventing Dynamic and Static Wrinkles
To prevent dynamic and static wrinkles from forming, consider the following helpful tips:
Use Sunblock – The UV rays of the sun can do serious damage to your skin. Be sure to wear sunblock when you are outdoors, and to stay out of the sun whenever possible. You're not just avoiding wrinkles, but preventing skin cancer as well.
Wear Sunglasses – Wearing sunglasses will protect your eyes from the UV rays of the sun, and can also protect the eye area from developing wrinkles.
Wear a Hat with a Brim – A good brim on a hat will keep thew sun off your forehead, preventing the formation of brow lines and wrinkles.
Avoid the Use of Tobacco Products – Smoking and the use of chewing tobacco can lead to lines around the lips and a general decline in skin quality. Consider this another compelling reason to kick the habit.
Drink Lots of Water – Hydration is essential for healthy skin and general wellness. Make sure you're staying hydrated each day.
Eat a Healthy Diet – Fresh vegetables and fruits are crucial for wellness. Be sure to avoid processed foods and aim for healthy fats and whole foods to keep your skin glowing and rejuvenated.
Contact Lake Country Plastic & Hand Surgery
For more information about wrinkle treatments and prevention, we encourage you to contact an experienced board-certified plastic surgeon. Lake Country Plastic & Hand Surgery offers plenty of options for anti-aging treatment. You can also reach our office by phone at (262) 523-1200.