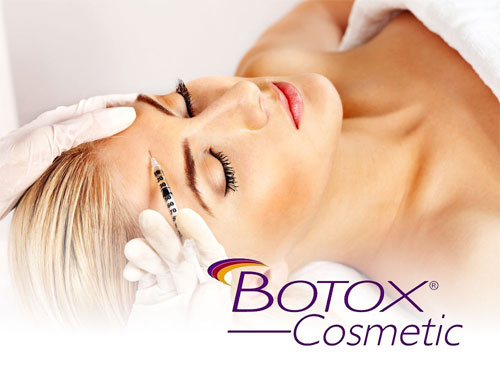 If you want to enjoy a much younger, more refreshed appearance, plastic surgery is certainly a great option. At the same time, BOTOX® Cosmetic results can also be truly transformative, though the treatment will not involve significant discomfort or recovery time.
At Lake Country Plastic and Hand Surgery in Milwaukee, WI, Dr. McCall will explain the expected outcome so that you know what to expect. Then she will administer the injections with the utmost precision, resulting in natural-looking results that will allow you to a make a full array of expressions. She can also suggest supplementary treatments that will enhance the already outstanding results of BOTOX Cosmetic.
Where Does BOTOX Cosmetic Have the Optimal Results?
BOTOX Cosmetic uses minute quantities of botulinum toxin to block nerve signals in the immediate area. By preventing habitual movements, the treatment can reduce the wrinkles that would normally result.
BOTOX Cosmetic can be safely administered anywhere on the face. Nonetheless, it is typically most successful on and around the forehead. Thus, it can be a great solution for frown lines, crow's feet, and similar concerns. If you want to treat other signs of aging at the same time, Dr. McCall may recommend that you combine BOTOX Cosmetic with a dermal filler.
Though BOTOX does not have the same dramatic effects as a facelift, it requires a much shorter recovery time. In fact, in the majority of cases, you can immediately go back to work.
Your BOTOX Cosmetic Results Timeline
BOTOX takes effect fairly quickly, and you should start to see your results in just few days. These effects will often improve and become more apparent over the next month. Typically, they will last for about three to five months. Though it does not yield permanent results, you can undergo touchups on a routine basis.
BOTOX Cosmetic Risks and Side Effects
The cosmetic effects of BOTOX injections are certainly appealing. Nevertheless, you may be worried about the unwanted consequences. Fortunately, the injections are very safe, and risks are minimal.
The most common side effects include minor swelling, numbness, tingling, sensitivity, and redness in the treatment area. Typically, these sensations will go away in a few days at most. Less commonly, you could experience nausea, a headache, or drooping eyelids, which will also be temporary. Serious side effects are unlikely unless you are allergic to BOTOX Cosmetic or you suffer from certain medical conditions.
Thorough Planning for Optimal BOTOX Cosmetic Results
To prevent serious side effects and to ensure the best possible cosmetic effects, Dr. McCall will carefully prepare for your BOTOX injections. First, she will assess your medical history and test for any related allergies. Then, if you qualify for treatment, she will determine the right areas for the BOTOX injections. With her precision, she can target only the muscles that cause unwanted wrinkles. Leaving the surrounding areas unaffected, she can preserve your normal expressions and prevent an unnatural appearance.
Contact Us for More Information
Learn more about what you can expect from BOTOX Cosmetic and find out if you are a candidate for treatment. Contact our office online today to book a consultation.