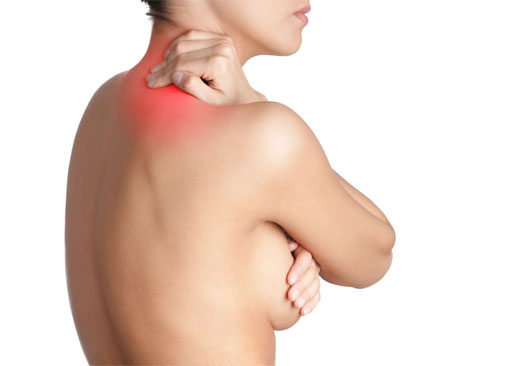 If large, pendulous breast are causing you pain and impacting your self-esteem, breast reduction surgery may be right for you. Breast reduction can help women achieve a more proportionate bust line, reducing back and shoulder pain and improving confidence. Through personal consultations, Dr. Tracy McCall determines which patients are suitable breast reduction candidates. Schedule a consultation at Dr. McCall's Milwaukee, WI practice to find out if you're a candidate for breast reduction.
What Is Breast Reduction Surgery?
Breast reduction, also called reduction mammoplasty, is a type of plastic surgery used to minimize the size of large breasts. During breast reduction surgery, excess fat, tissue, and skin is removed from the breasts to create a more proportionate figure and reduce the discomfort that results from oversized breasts.
Candidates for Breast Reduction Surgery
Breast reduction surgery can help women with overly large breasts have a smaller bust line, however, it is not suitable for everyone. Breast reduction surgery is an invasive procedure and as such, candidates must be healthy enough to undergo surgery and should refrain from smoking prior to surgery and during recovery. In addition to being in good general health, candidates should also experience one or more of the following:
Unhappy with the size and appearance of large, pendulous breasts
Suffer from neck, shoulder, or back pain due to the weight of the breasts
Shoulders have indentations from bra straps being pulled down by heavy breasts
Skin irritation beneath the breasts
Feel insecure or self-consciousness due to breast size
Size and weight of the breasts restricts physical activity
Breasts point downward and appear pendulous
Unhappy with fit of clothing over the chest
Breasts appear too large in proportion to the body
Breasts are asymmetric or different sizes
The Benefits of Breast Reduction Surgery
Breast reduction offers many benefits to those who have heavy, oversized breasts. Breast reduction provides long lasting results and may be combined with other breast surgeries, like a breast lift, to enhance overall appearance. With that said, pregnancy, aging, and weight changes after breast reduction surgery can impact the long-term results. Regardless, breast reduction surgery can help transform the appearance and boost self-esteem along with other benefits, such as:
Reduced back, neck, and shoulder pain
Improved breast firmness
Improved bust line
Creates symmetrical breasts
Breasts are proportionate to the rest of the body
Reduce or eliminate skin irritation beneath the breasts
Improved confidence
More clothing options and better fit
Improved posture
Improved mobility and ability to enjoy physical activities without the pain or insecurity of large breasts
Are You a Candidate for Breast Reduction Surgery?
A breast reduction can dramatically improve your quality of life, reducing pain, discomfort, and insecurity, and giving you a renewed sense of freedom. For more information about breast reduction surgery and to find out if it's right for you, we welcome you to schedule a consultation with Dr. McCall today.