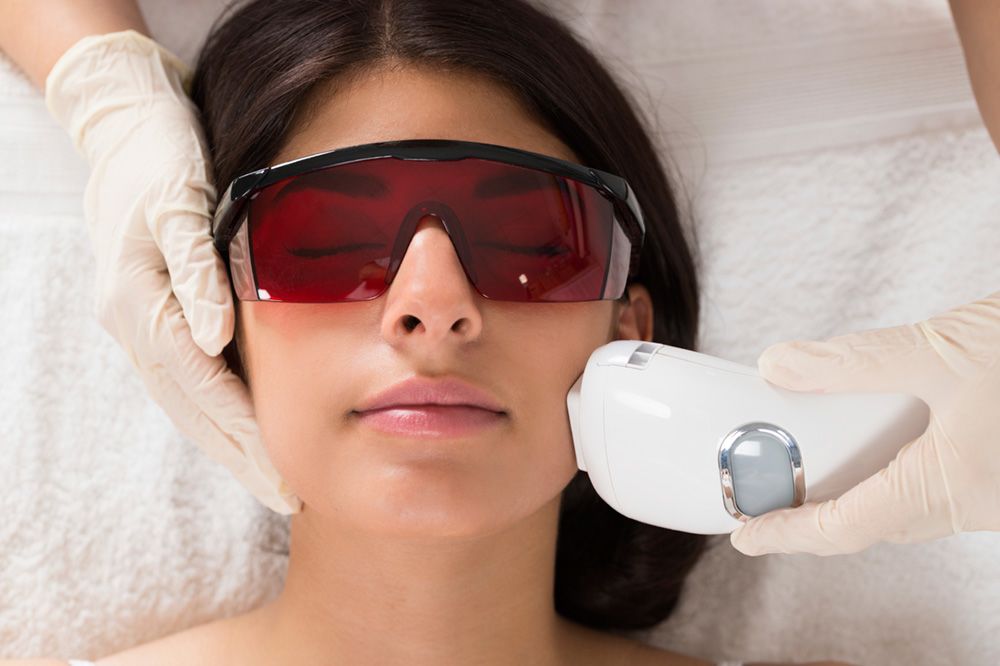 Laser skin resurfacing is a minimally invasive procedure that treats damaged skin to improve its tone and texture. Using pulses of high-energy light, laser skin resurfacing removes the outermost layer of skin to reveal the fresher, healthier layer of skin beneath. This treatment is able to address concerns such as wrinkles, discoloration, age spots, and scars.
Many patients want to learn how laser skin resurfacing can impact the appearance of their scars. Though the specific results may vary for each patient, Dr. Tracy E. McCall offers laser skin resurfacing for scars to provide our Milwaukee, WI patients with smoother and more supple skin with less obvious signs of scarring.
Candidates
Laser skin resurfacing treatment will only be effective if it is performed on the right candidate. Factors that determine whether laser skin resurfacing will adequately treat a scar include the type of scar that is present, characteristics of the scar (such as how deep the it is), and the patient's skin type and tone.
Generally speaking, laser skin resurfacing is only effective on superficial scars, or those that do not penetrate into the deep layers of the skin. This may include acne scars or scars caused by surgery or other traumatic events.
Scars should also be completely healed prior to laser skin resurfacing treatment. If a scar is still growing or getting thicker, that is a sign that laser skin resurfacing is unlikely to be an appropriate treatment option.
The Procedure
Laser skin resurfacing treatment is an outpatient procedure. In most cases, it can comfortably be performed with the use of just a topical anesthetic cream. This will numb the skin to reduce discomfort. Although the skin should be numb enough to prevent pain, patients may experience a light tingling or snapping sensation throughout treatment.
After the skin has been numbed, the treatment site will be cleaned and surrounding skin will be draped with wet towels to protect it from laser pulses.
The laser will be passed over the treatment site several times. After each pass, the scar will be cooled down with water or saline solution. When treatment is complete, the scar will be covered with ointment and, possibly, bandages.
Results
Laser skin resurfacing results are not immediate. For the first several days after treatment, the scar may appear red and swollen, almost like it suffered a bad sunburn.
Within five to seven days, the outermost layer of skin will begin to slough or peel off. When peeling is complete, the new skin may appear pink and tender. It is important to keep this skin moisturized and protected from the sun.
Within several weeks, the results of laser skin resurfacing will become more evident. Treated scars should appear smoother and lighter in color. In some cases, repeat treatment may be needed to get optimal results.
However, patients should understand that no number of laser skin resurfacing treatments can make a scar completely disappear. Instead, patients can expect more subtle scars that blend in with surrounding skin.
Contact Us
If you are interested in learning if laser skin resurfacing can successfully reduce the appearance of your scar, contact us at your earliest convenience or call (262) 523-1200 to schedule an appointment with Dr. Tracy E. McCall. Dr. McCall can discuss your aesthetic goals and recommend a treatment plan that is most likely to provide your desired results.