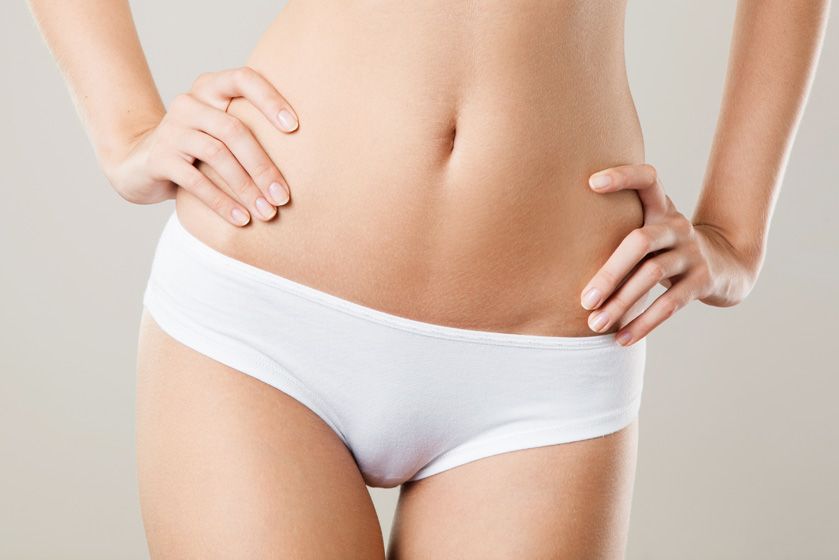 At Lake Country Plastic and Hand Surgery, Dr. Tracy E. McCall has helped many mothers regain their pre-pregnancy figures through body contouring and other plastic surgery procedures specifically tailored to their unique needs. One of the most popular body contouring procedures among mothers is tummy tuck surgery, clinically known as abdominoplasty. Tummy tuck can be performed on its own for mothers who are struggling with isolated deposits of lingering fat around their midsections or in combination with other body contouring procedures as part of a more comprehensive mommy makeover plan.
Dr. McCall carefully evaluates patients to ensure their candidacy for tummy tuck after pregnancy at her Milwaukee, WI plastic surgery practice. She wants to be certain that patients understand precisely what to expect before, during, and after surgery and that all of their questions and concerns have been addressed. Tummy tuck is not suitable for all patients, and establishing realistic expectations for the procedure is essential to ensuring satisfactory results among those patients who are good candidates.
Are you a good candidate for tummy tuck after pregnancy? To find out, please schedule your consultation with plastic surgery Tracy E. McCall at Lake Country Plastic and Hand Surgery today.
About Tummy Tuck after Pregnancy
Pregnancy, especially multiple pregnancies, can stretch out the abdominal muscles, reducing definition in the abdominal region. Some women also find it difficult to eliminate stubborn deposits of fat from the tummy area after pregnancy, despite their best efforts to diet and exercise. It is with these women in mind that Dr. McCall offers tummy tuck tailored specifically to the needs of mothers who wish to restore, or even improve upon, their pre-pregnancy figures.
During tummy tuck, excess fat and skin are removed from the abdominal region. Of equal importance to mothers, the underlying abdominal muscles are tightened, which can dramatically improve the appearance of the abdomen. Once the excess skin has been excised, the remaining skin is pulled taut, and the incision is sutured closed.
The length and placement of the incision will depend on the extent of the tummy tuck. Some mothers require only minor removal of skin and fat, in which case the minimally invasive mini tummy tuck technique may suffice. However, most mothers require a traditional tummy tuck, which accounts for the entire abdominal region. Some mothers opt for an extended tummy tuck, which accounts also for the flanks and extends around to the back.
Are You a Candidate for Tummy Tuck after Pregnancy?
In addition to the usual criteria for candidacy for tummy tuck surgery – you have to be in good overall health, near or at your ideal weight for your height, and have reasonable expectations for surgery – there are special criteria for candidacy for tummy tuck after pregnancy. Namely, you must:
Be finished having children. If you decide to have another child, you will almost certainly undo the results of your tummy tuck.
Be finished with breast feeding. If you continue to breast feed after surgery, hormonal changes within your body could affect your results.
Learn More about Tummy Tuck after Pregnancy
To learn more about tummy tuck after pregnancy, please contact Lake Country Plastic and Hand Surgery today.