Lines, creases, and facial wrinkles leave countless individuals looking aged beyond their years and feeling less than confident in their appearance. When most of the comments a person receives are about how tired, worn down, or upset they look, it may be time to consider cosmetic treatment. Facial surgery softens lines and wrinkles and refreshes the appearance of facial features to provide patients with a more youthful and revitalized appearance. Dr. Tracy E. McCall offers a wide range of facial surgery procedures, including brow lift, which specifically addresses the skin above the brows and across the forehead. Brow lift surgery is overwhelmingly successful for our patients, but it is important that they are mentally and physically prepared for treatment. Dr. McCall provides her patients with important advice regarding preparing for brow lift surgery at our Milwaukee, WI, practice. By taking the proper steps, patients can further increase their chances of a safe and effective surgical procedure.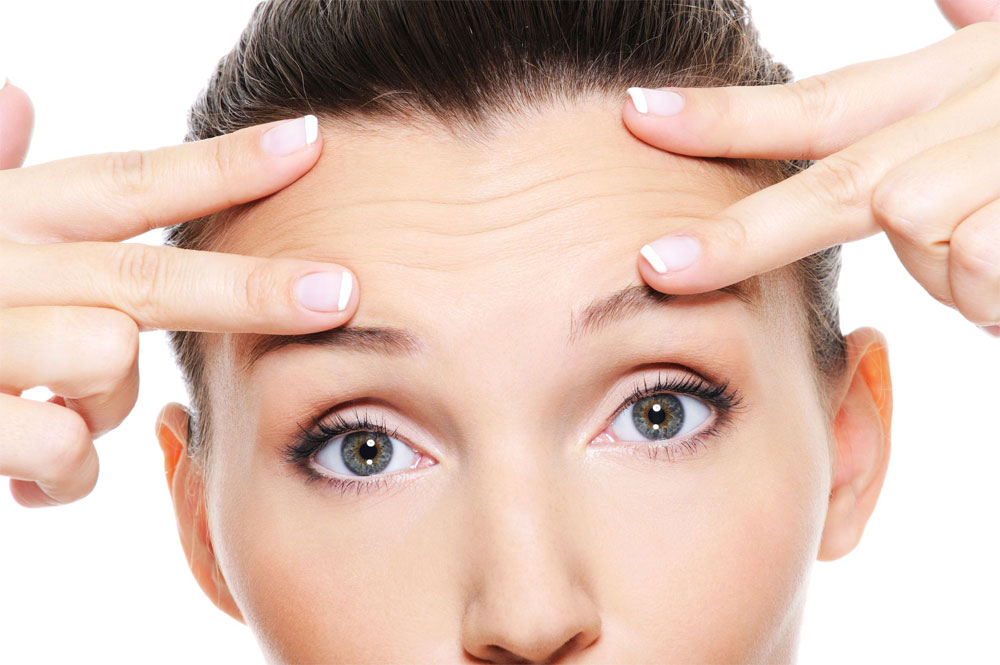 Physical Preparation
A person's physical condition at the time of surgery can impact the success of the procedure, as well as how quickly the body recovers after treatment. Physical activity and overall body strength is a great asset to any patient about to undergo surgical treatment. We strongly advise patients to continue exercising in the weeks leading up to their brow lift procedure. Patients who do not have an exercise routine should aim to begin walking regularly. Walking is a great way to enhance physical health without straining the body.
Certain lifestyle habits can also affect surgery and the body's ability to recover in a timely manner. Smoking is known to slow down the healing process and increase the risk of complications after surgery. Anyone who smokes is advised to quit smoking for at least two to four weeks before surgery and another two to four weeks after surgery. It is also a good idea to avoid heavy drinking during this timeframe.
Finally, medication affects the physical state of the body and can interfere with the ultimate success of brow lift surgery. It is important to discuss the use of all prescribed and over-the-counter medication with Dr. McCall so that any necessary adjustments can be made in the weeks leading up to the procedure. Patients should be aware that aspirin and anti-inflammatory drugs should be avoided, as they thin the blood and lead to increased bleeding and bruising during and after surgery.
Mental Preparation
The mind is a powerful tool, and a positive mindset can be a great asset as a patient prepares for brow lift surgery. It is normal to feel nervous prior to the procedure, but patients should do their best to minimize stress and anxiety. Yoga, meditation, and walking are all great ways to relax the mind and body prior to surgery.
One of the biggest stressors for most brow lift surgery patients is the recovery that will follow treatment. Patients can alleviate a lot of worry by planning ahead and getting a recovery space set up. We recommend that patients take the following steps prior to their procedure:
Arrange a ride to and from the surgical location
Schedule with friends and family members to ensure that you will have help for at least the first 24 hours after surgery
Purchase items such as blankets and pillows to create a comfortable recovery space
Stock up on any necessary medical supplies, such as ice packs, ointments, and bandages
Fill prescriptions
Get books, magazines, and movies to keep you entertained as you recover
Schedule an Appointment
Facial surgery addresses common signs of aging to restore more youthful and alert facial features. If you are interested in learning more about the cosmetic surgery procedures offered by Dr. Tracy E. McCall, or what to expect in the days prior to and following treatment, schedule an appointment at your earliest convenience. We look forward to hearing from you!