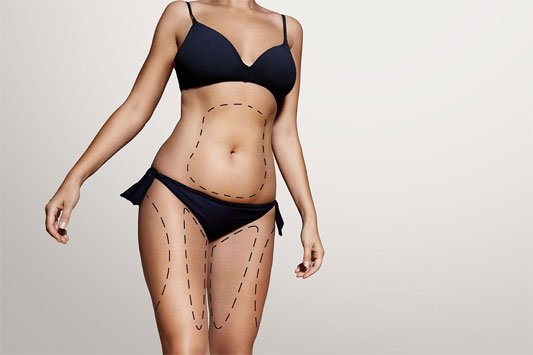 Plastic surgery procedures, including body contouring, offer a solution to those who wish to rejuvenate their appearance, enhance their features, or streamline their body. Although each type of plastic surgery has unique pre-op and post-op instructions and recommendations, taking measures to prepare for any surgery can help the recovery process and improve results. Today we'll focus on the general basics of preparing for plastic surgery. For personalized tips, schedule a consultation with Milwaukee, WI plastic surgeon Tracy E. McCall.
Two to Three Weeks before Surgery
Steps should be taken to prepare for plastic surgery as early as three weeks prior to your procedure. At this time, it's important to let your surgeon know about any medications, vitamins, or supplements you're taking so that any adjustments may be made to avoid medication-related complications.
It is recommended that patients stop smoking or drinking alcohol at least three weeks before undergoing surgery. It's important to stop smoking prior to surgery and during the recovery process as smoking can restrict blood flow and make it difficult for the body to heal.
Patients should also begin to prepare their recovery area in their home by gathering pillows, comfortable clothing, and things to keep them occupied while recovering such as books, magazines, or movies.
One Week before Surgery
When undergoing plastic surgery, you will need to arrange for a friend or family member to bring you to your appointment and take you home. Depending on your surgery, you may also need someone to stay with you for a few days to help you with your daily needs until you are recovered enough to care for yourself. Making this arrangement at least a week before surgery will help ensure you have time to find an available friend or family member.
One week before plastic surgery is a good time to start getting extra rest, drink plenty of water, and eat healthy meals high in protein to help your body be at its best before your procedure. It's also a good time to reduce sodium intake, which will help minimize swelling during recovery.
The Day before Surgery
By the day before your surgery, you should have reviewed all of your medications, vitamins, and supplements with your surgeon. If you have yet to do so, it's essential to your safety and recovery that you disclose any medications, vitamins, and supplements to your surgeon before surgery.
You should also confirm with the friend or family member taking you to and from your surgery that he or she has the correct time and date for your procedure.
Final steps should be taken to prepare your recovery area. Make sure you have plenty of pillows to support your head, place under your knees, or elevate areas that were operated on.
The night before surgery, you may be advised not to eat or drink anything other than water after midnight. You should also try your best to get a good night's sleep so that you will be well rested before your procedure.
Schedule a Consultation
For more tips or answers to your questions about preparing for plastic surgery, we welcome you to schedule a consultation with Dr. McCall today.