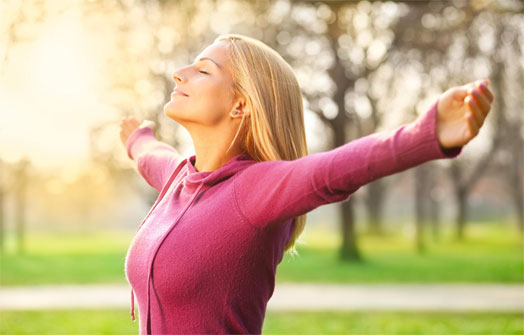 Plastic surgery allows individuals to address cosmetic flaws that are preventing them from achieving their aesthetic ideals. These cosmetic procedures can tighten loose skin, smooth out lines and wrinkles, and enhance body contours. While plastic surgery offers tremendous results, they are contingent on proper surgical after-care. One common piece of advice after undergoing plastic surgery is to limit sun exposure.
Dr. Tracy E. McCall recommends avoiding sun exposure after plastic surgery at her Milwaukee, WI practice because it allows the skin and incision site to heal properly. This is especially important following facial surgery to erase the signs of facial aging. The face is not as easy to conceal from the sun as other areas of the body, so patients must be diligent about protecting their delicate facial skin.
The Risks of Sun Exposure
After plastic surgery, some patients may be overwhelmed by the amount of post-operative care instructions they receive. However, the care advice is vital to ensuring a smooth recovery and optimal surgical results.
Dr. McCall urges patients to avoid the sun after plastic surgery because it reduces the risk of complications and allows the skin ample time to heal properly. Below are some of the risks associated with early sun exposure after plastic surgery:
The skin is more likely to burn following plastic surgery
The healing of surgical scars can be inhibited by early sun exposure
If a scar is exposed to the sun it will take longer for the skin of the incision to return to its natural color
Sun exposure can worsen the appearance of scars
If a scar becomes sunburnt, it will discolor and is likely to remain discolored even after the skin heals
Avoiding Sun Exposure
The best way to avoid sun exposure after plastic surgery is to remain indoors. However, while most people are happy to stay in bed for the first couple of days of recovery, we know that staying indoors for the duration of plastic surgery recovery is neither realistic nor ideal. Fortunately, there are ways for a patient to get fresh air while still protecting the skin from the risks of early sun exposure. Below are some helpful tips for protecting the skin while it heals from plastic surgery:
Wear a hat whenever outdoors. The hat should have a wide, solid brim. Baseball caps and straw hats do not provide enough protection.
Wear sunglasses to protect the delicate skin around the eyes.
Wear sunscreen on the skin whenever going outdoors, even if it seems overcast. Sunscreen should be reapplied as necessary. In general, sunscreen should be applied every two hours, or any time the skin gets wet or sweaty.
It is important to note that these habits may be necessary after plastic surgery, but they are actually beneficial all the time. These habits protect the skin from harmful UV rays and can minimize the appearance of fine lines, wrinkles, and other skin damage.
Schedule an Appointment
Plastic surgery enhances a patient's natural beauty and allows them to reach their full aesthetic potential. If you are interested in learning more about the comprehensive range of cosmetic treatments available at Dr. Tracy E. McCall's plastic surgery practice, schedule an appointment at your earliest convenience.