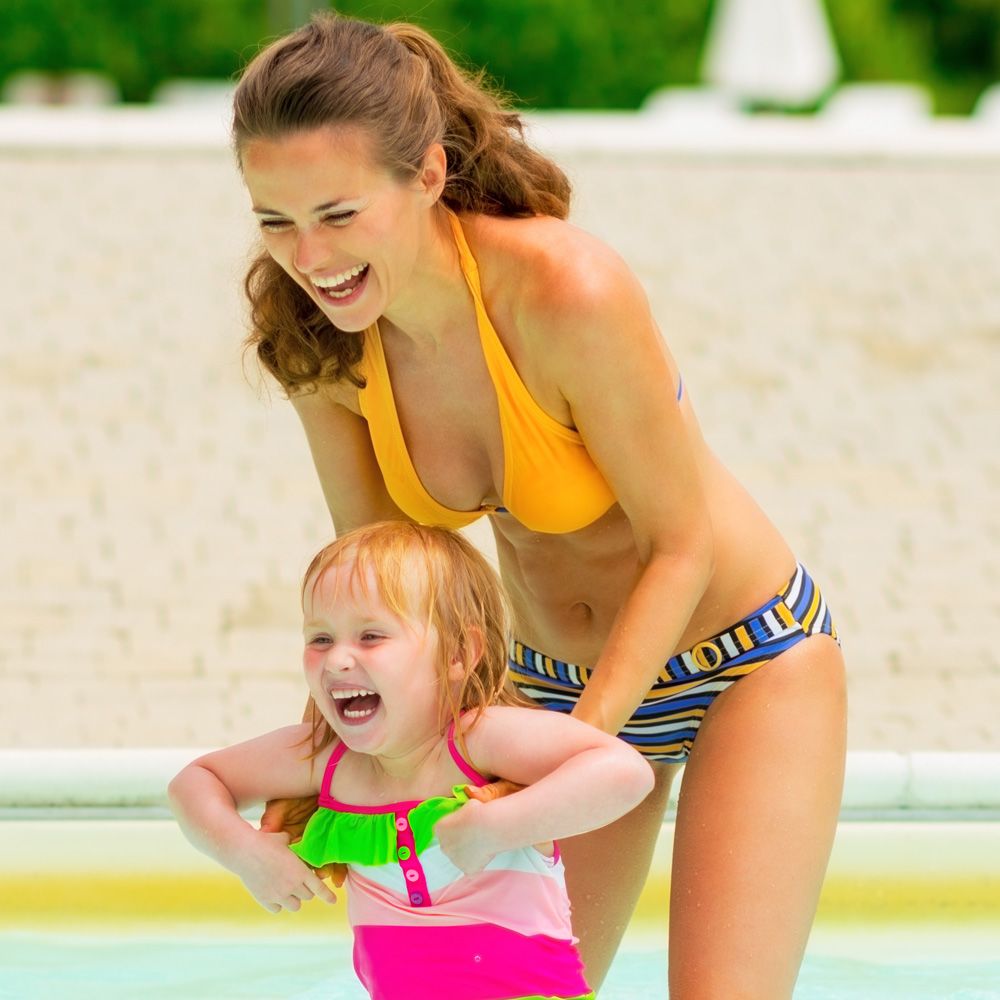 Pregnancy stretches the skin of the breasts and stomach, compromises muscle tone, and often leaves behind stubborn collections of fat deposits. Body contouring treatments target unwanted fat and eliminate stretched skin to restore a firmer, more attractive figure. Dr. Tracy McCall combines body contouring procedures with cosmetic breast surgery to provide women with the ultimate mommy makeover. Here, patients can learn more about the typical mommy makeover recovery following treatment at our Milwaukee, WI plastic surgery practice.
Mommy Makeover Side Effects
No surgical procedure is free of side effects. A mommy makeover combines multiple cosmetic treatments (most typically a tummy tuck and a breast lift). Below are the most common side effects of mommy makeover treatment:
Fatigue: After a mommy makeover, the body uses most of its fuel to focus on healing. This leaves patients feeling depleted of energy. Although we encourage women to walk around and perform light tasks starting the day after surgery, they should never push themselves beyond their limit. It is normal for the body to feel worn down after just a few short minutes. Women should listen to their body's cues and rest when needed. It can take up to six weeks for energy levels to return to normal.
Discomfort: Discomfort is to be expected following a mommy makeover. Dr. McCall will prescribe pain medication that can be used as directed to minimize pain. Again, it is important to listen to the body's signals. If a movement or activity is causing pain, it should be avoided until recovery is complete.
Swelling: After surgery, the body sends excess blood to the area that has been treated. This blood carries minerals that are essential to healing. However, the buildup of fluids also causes swelling. Patients can expect to develop swelling around the chest and stomach. Swelling will gradually subside in the first couple of weeks after surgery, but some degree of inflammation will likely remain for about six weeks.
Bruising: The skin surrounding the surgical sites will be bruised after surgery. This bruising may be quite severe to start, but should fade within a week or two of treatment.
How Long Will Recovery Last?
Every woman is unique so it is impossible to say exactly how long mommy makeover recovery will last. In general, women are well enough to return to work within one to two weeks after surgery. It often takes about three to four weeks for women to feel back to normal. Even at this point, the body will still be healing. Strenuous activities (including heavy lifting) are best avoided for six to eight weeks. It is important to adhere to these limitations so the body can heal properly. We recommend that patients arrange to have help with child care for the first several weeks of mommy makeover recovery. This will allow the patient the time she needs to rest and recover.
Schedule an Appointment
If you're a mom whose body has not returned to its pre-pregnancy state, you are not alone. Dr. Tracy McCall offers the plastic surgery procedures that can provide the results you desire. To learn more about a mommy makeover, and whether it is right for you, schedule an appointment at your earliest convenience.