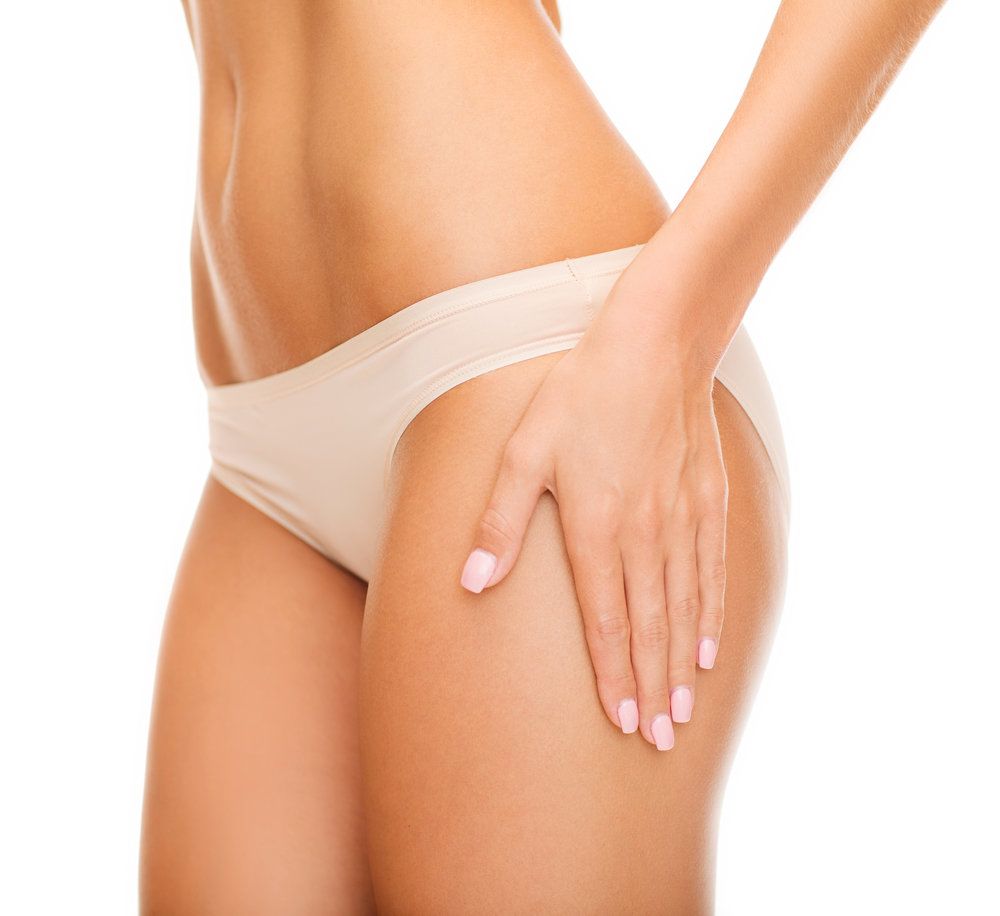 The thighs are a common area where loose skin and fat can accumulate, leading to disproportionate curves. This can be especially frustrating for people who have trouble toning their thighs, as the lower body does not always respond to diet and exercise. If you are looking for a way to achieve tighter contours along your inner or outer thighs, a thigh lift may be able to help.
Depending on where the thighs sag or protrude, varying surgical techniques may be used. For our Milwaukee patients looking for assistance in shaping their lower body, we offer the following thigh lift procedures.
Candidates for a Thigh Lift
A thigh lift should be considered if you are looking to reduce the amount of loose, excess skin along the front, side, or inside of your thighs. If a large amount of unwanted fat is also present, a thigh lift can be combined with liposuction for more comprehensive tissue removal. Because a thigh lift tightens the skin, it can also improve wrinkles and cellulite in the area, resulting in smoother, younger looking skin.
Good candidates for a thigh lift include those who do not plan on losing or gaining additional weight, are in relatively good health, do not smoke, and have accurate expectations for their results. To gain a better idea of how you may benefit from this procedure and whether it is right for you, schedule a consultation with an experienced plastic surgeon.
Thigh Lift Surgery
If you are deemed a good candidate for thigh lift surgery, you can expect a two to three hour outpatient procedure. Although a combination of local anesthesia and sedation may be used, general anesthesia is more commonly used to prevent discomfort. The surgery proceeds as follows:
If liposuction is to be performed in conjunction with a lift, usually the liposuction will take place first. This allows the surgeon to more accurately sculpt the body after fat has been removed.
An incision is made in the thigh, with its placement depending on the area of tissue removal.
Loose skin and fat are removed, and underlying tissues are tightened.
Remaining skin is draped over the incision, pulled taut, and sutured in place.
Thigh Lift Techniques
All thigh lift surgeries aim to create a tighter appearance through the removal of loose skin and fat. However, depending on where this excess tissue is, the incision can be placed in different regions. Typically, a thigh lift utilizes one of the following three techniques:
Inner thigh lift: For drooping skin and fat near the upper inner thigh, a single incision can be placed between the thigh and pubic area. Also called a medial thigh lift, this can benefit patients who are tired of their legs rubbing together when walking.
Extended inner thigh lift: For a greater amount of tissue removal along the inner thighs, a longer incision may be needed. Using a T- or L-shaped incision that extends down toward the knee, this technique can address more extensive cases of sagging skin, such as after significant weight loss. However, this also results in more prominent scarring and a longer recovery period.
Outer thigh lift: Also called a bilateral thigh lift, this procedure can create smoother contours on the front and side of the leg. An incision is placed on the upper outside of the thigh, close to where the bottom fringe of underwear would be. This technique may be combined with a lower body lift to complement the curvature of the hips and abdomen.
Learn More about Our Body Contouring Procedures
With a skilled surgeon and the appropriate technique, you can instantly improve those stubborn areas of your body. To learn more about thigh lift surgery or to see whether you are a good candidate for any of our alternative treatments, contact our office. Dr. McCall and the rest of our knowledgeable staff are eager to help you look and feel your best.