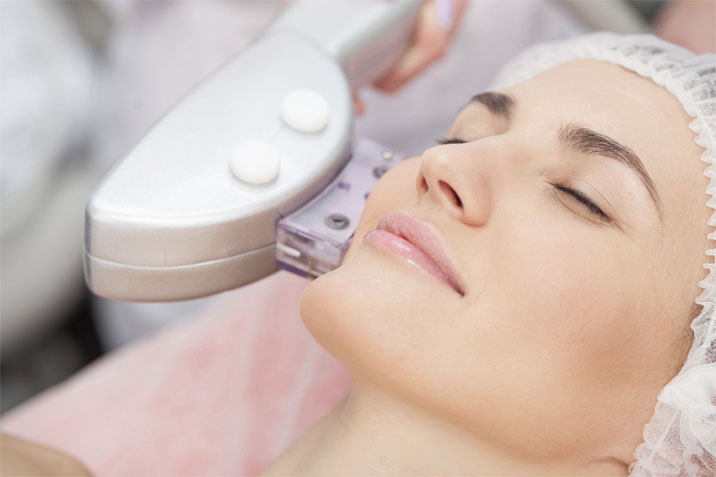 When people want to look younger and more refreshed, they have plenty of options available to them. While facial plastic surgery can work wonders with regard to anti-aging and rejuvenation, non-surgical procedures such as laser skin resurfacing at our Milwaukee practice can also be quite helpful. There is no scarring involved, and patients face fewer risks when compared to facelift and comparable surgeries.
We'd like to take a moment to consider some of the side effects associated with laser skin resurfacing so patients have a good understanding of what the procedure involves. Sometimes knowing the side effects of a procedure can help someone determine if it's the right option for them.
Itchiness, Stinging, and Discomfort
Some itchiness, stinging, and irritation of the skin is common after laser skin resurfacing. To protect the raw skin from harm, cosmetic surgeons will often use a thick ointment on the skin after treatment, and may sometimes cover the treated area with a special dressing. To manage pain after laser skin resurfacing, patients can take over-the-counter pain medications as directed.
Swelling Around the Treated Area
Swelling is to be expected after laser skin resurfacing, and it's one of the most common side effects after any sort of cosmetic procedure. The swelling is only temporary and will subside with the coming days. A cold compress can be used to manage swelling, but be sure to use the compress only as directed by your surgeon. In some cases, steroids may be prescribed to address swelling around the eye area.
Redness of the Skin
The skin will be red and raw in the treated area as patients heal. This is a sign of the skin healing itself and responding to the laser treatment. Patients should avoid touching, rubbing, or scratching this reddened, raw skin in order to avoid scabbing and problems with the final results.
Crusts and Peeling
Crusts should form on the treated skin after five days to a week after treatment. This is normal, and the crusts will eventually peel and fall off on their own. Do not peel the crusts yourself as you are healing as this can lead to problems with recovery and a negative impact on the final results of treatment.
Temporary Lightening of the Skin
After laser skin resurfacing, the refreshed, rejuvenated skin will appear a little bit lighter than your skin prior to treatment. This is normal. Be sure to wear sunblock to protect this rejuvenated skin from harm. Direct sun exposure can lead to discomfort, sunburn, and poor aesthetic results. Consider limiting your time in direct sunlight to look your best in the long run.
How Long Does Healing Take?
The exact length of the recovery period can vary based on the type of laser used and the extent of treatment. Most patients recover from laser skin resurfacing after 10 to 21 days. During the consultation process, we can provide a treatment timeline, details on recovery, and more information that's tailored to your wrinkle-reduction and facial rejuvenation needs.
Contact Lake Country Plastic and Hand Surgery
For more information about laser skin resurfacing and whether or not it may be right for you, be sure to contact a plastic surgeon and cosmetic skin care specialist today. The team here at Lake Country Plastic and Hand Surgery will offer insight into the treatment process and help you look and feel your best.