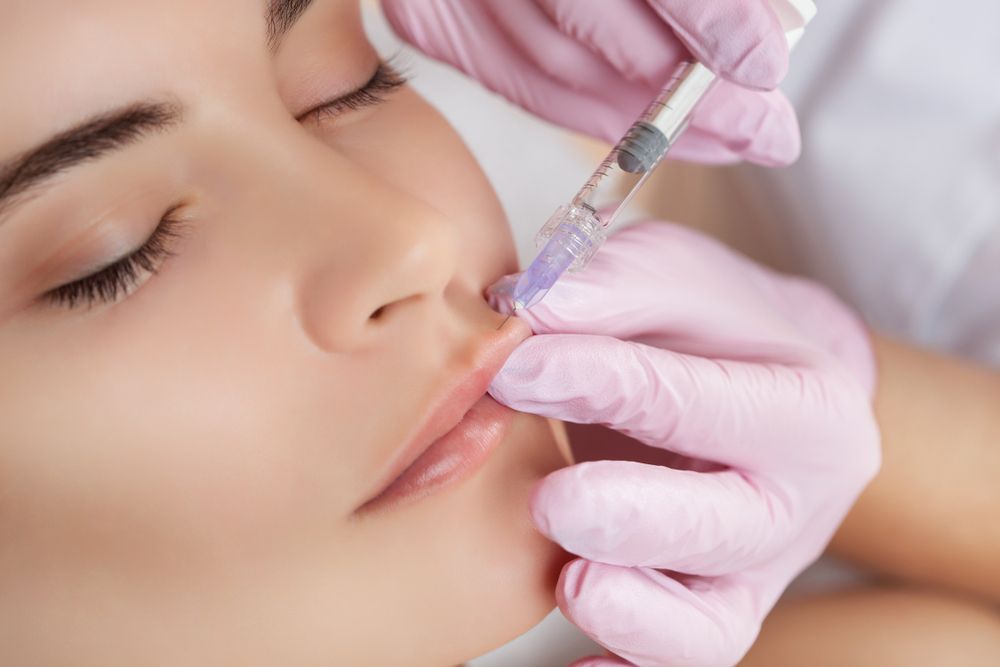 Everyone is born with a different body type and unique physical features. While some have naturally plump lips, others have lips that run on the thinner side. But whether a person is naturally blessed with fuller lips or not, chances are that aging will have an effect on their appearance.
When aging begins to take its toll, Dr. Tracy E. McCall offers skin rejuvenation treatments to refresh the appearance of the skin and enhance facial features. Although cosmetic treatments can effectively rejuvenate a person's appearance, many patients are still curious about the reasons why the lips thin with age. Our Milwaukee, WI patients can learn more about how aging impacts the appearance of the lips, as well as the best treatments to address the problem.
The Important Role of Collagen
Genetics play an important role in determining the shape and fullness of a person's lips. Some people have naturally full, pouty lips, while others have thinner lips that aren't as well defined. But even if an individual has a genetic predisposition for full lips, they need collagen and hyaluronic acid to keep the lips supple and maintain their shape.
The dermis, which is the outer layer of skin that contains blood vessels, nerve endings, and pores, is responsible for defining a person's facial features. This layer of skin is made up of collagen, hyaluronic acid, and elastin.
These components help the skin retain its fullness and firmness, while maintaining a degree of suppleness and elasticity. These same components fill out the lips and define their shape. No matter how full a person's lips may be when they are young, when collagen and hyaluronic acids deplete, the lips will begin to thin.
Aging and Collagen Production
Unfortunately, as a person ages, collagen production will naturally slow down, as will the production of hyaluronic acid. Genetics again play a role in this process.
For some people, collagen and hyaluronic acid depletion begins as young as 16, while for others, the aging process doesn't start until later. On average, men and women can expect collagen production to deplete about one to two percent per year once they reach their 20s.
As collagen and hyaluronic acid deplete, the skin will gradually show signs of aging. The lips may be one of the first features to change. They are likely to thin and lose their definition. They may also appear dry and cracked, due largely to the appearance of fine lines and wrinkles.
Lips that were thinner to begin with will probably show signs of aging earlier than lips that started out full.
Treatments for Thin Lips
There isn't really anything patients can do to prevent the natural depletion of collagen, but there are many cosmetic treatments that can reverse its effects. The most popular treatment for lips that have thinned with age is dermal filler injections.
Dermal fillers restore fullness and encourage the production of collagen. There are many dermal fillers that can be used to enhance the appearance of the lips, and Dr. McCall is happy to help patients choose the specific treatment that will best meet their unique needs.
Learn More
If you want to restore fuller and more supple lips, dermal filler injections can help. To learn more about the cosmetic procedures offered by Dr. Tracy E. McCall, contact us at your earliest convenience. Call (262) 523-1200 to schedule a consultation and get your personalized treatment plan.